Janaagraha Centre for Citizenship and Democracy (Janaagraha) is a non-profit organisation based in Bangalore, India. Founded in 2001 by Ramesh Ramanathan and Swati Ramanathan, it started as a movement to help citizens participate in public governance. It has steadily evolved into a robust and highly-respected institution for Citizenship and Democracy.
At Janaagraha, we aim to improve quality of life in urban India through systemic change. We believe 'quality of life' comprises two distinct, but inter-related aspects:
the quality of urban infrastructure and services (i.e., the quality of amenities such as roads, drains, traffic, transport, water supply, etc.) and
the quality of citizenship (i.e., the extent and quality of engagement shown by urban citizens in their local communities and civic issues).
We see ourselves as a responsible partner to both citizens and the government. We work with citizens to catalyse civic participation from the grassroots up. At the same time, we work closely with the government, helping them bring in governance reforms from the top down.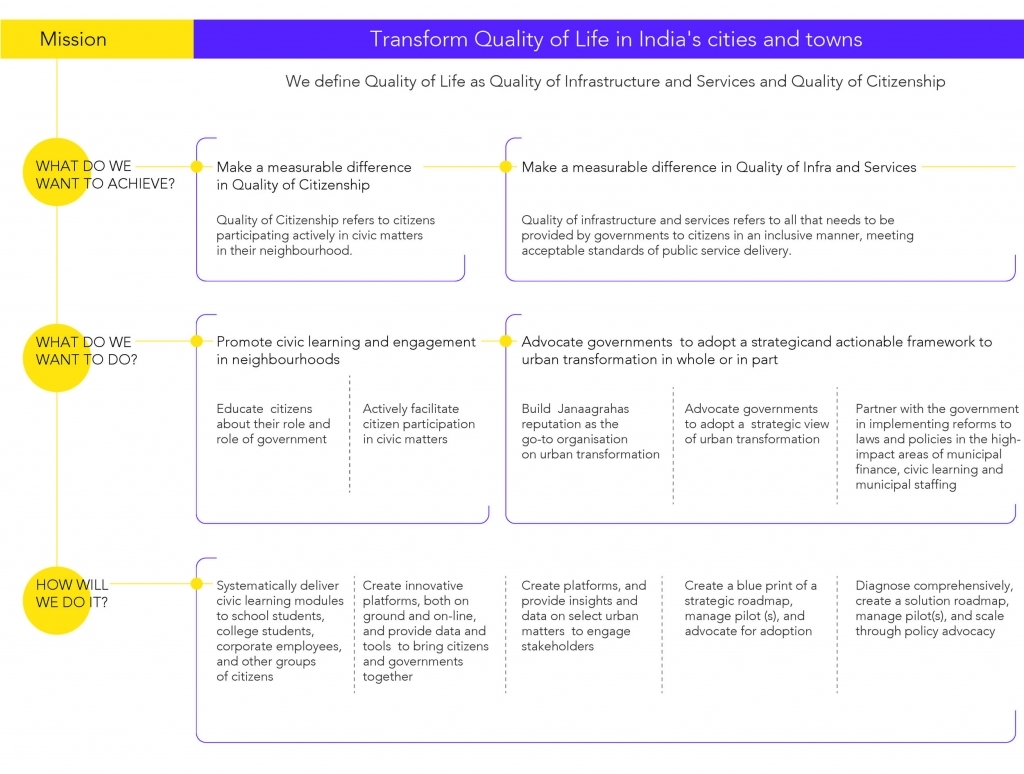 To know more about Janaagraha and its work, please click here.