The 'I Change My City' Resource Book: A Practical Guide to Becoming a Better Citizen
Are you keen to know how you can become a better citizen and involve yourself actively in the issues concerning your neighbourhood?
Do you want to be a change agent in your community and influence others too?
Do you want your children to become responsible citizens?
Our practical resource book will help you get started. Filled with essential information about urban planning, local Government, sustainable cities, etc. this book mixes knowledge with fun.
What's more, we have brought out the book in seven languages. So, go ahead and click below!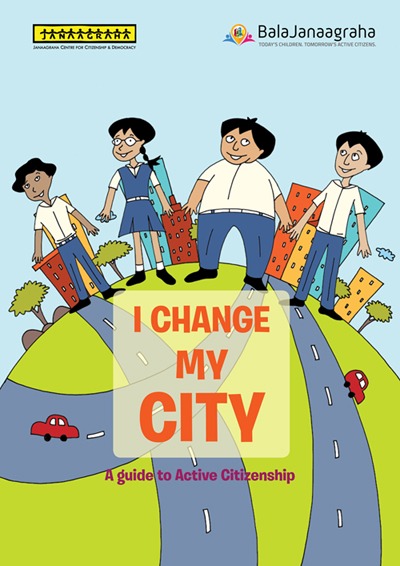 For the copy of the resource book click here